Stabilizing a Paraglider at Launch while Doing a Reverse Inflation
A new pilot tries his first go of a reverse inflation. It is an interesting sequence of how he gets his glider up. Learning to fly is by making mistakes and then correcting them – while safely on the ground.
The pilot begins his reverse inflation by holding the inside A lines in his left hand and the D lines in his right. (If you turn to the right, you will hold the A lines in the right hand and the D lines in the left.) The secrets are: 1.) ALWAYS be centered underneath the glider which requires QUICK footwork. This is the MOST important because directing the glider using the lines does not work well when the pilot is on the ground and the glider is lightly loaded with air moving relatively slowly across it. 2.) The A lines accelerate the glider and D lines slow it down. The glider has MOMENTUM so slowly release the appropriate set of lines as the glider comes into the correct position. 3.) The risers should be released once the glider is overhead. From then on, steer the glider with the brakes. Remember that ALL INPUTS must be slow and deliberate. It always takes a few seconds for the glider to respond. Throughout this sequence pay close attention to the pilot's hand positions. The glider does precisely what the pilot tells it to do.
PRACTICE PRACTICE PRACTICE.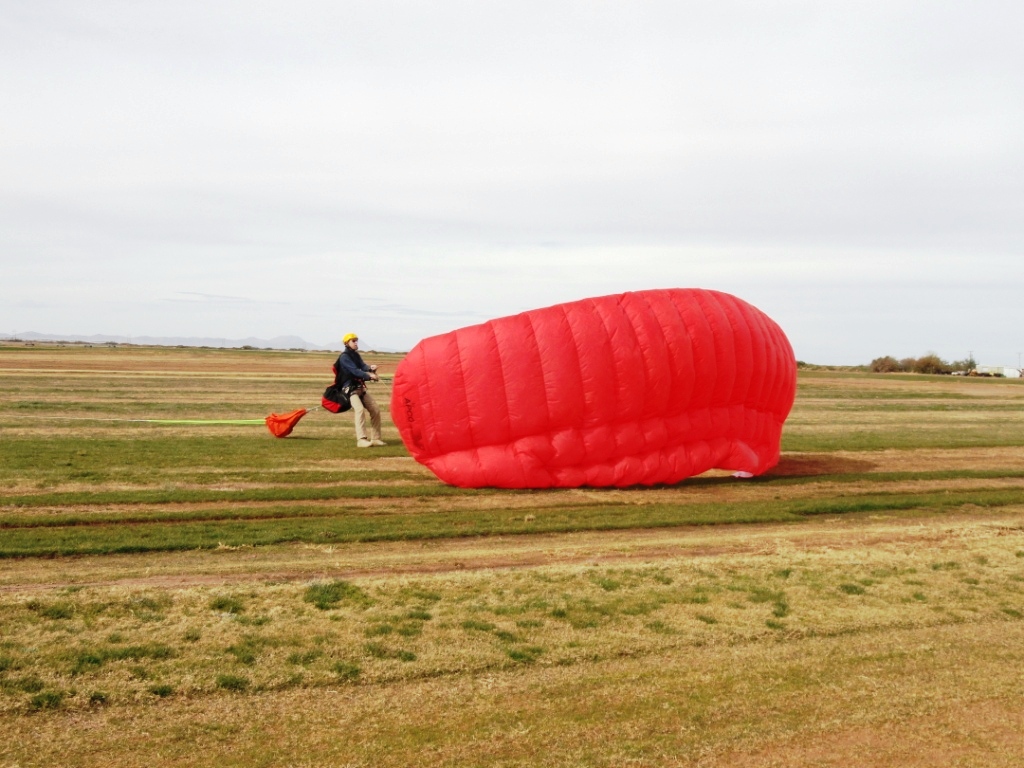 The glider comes up nicely – as all the new ones do.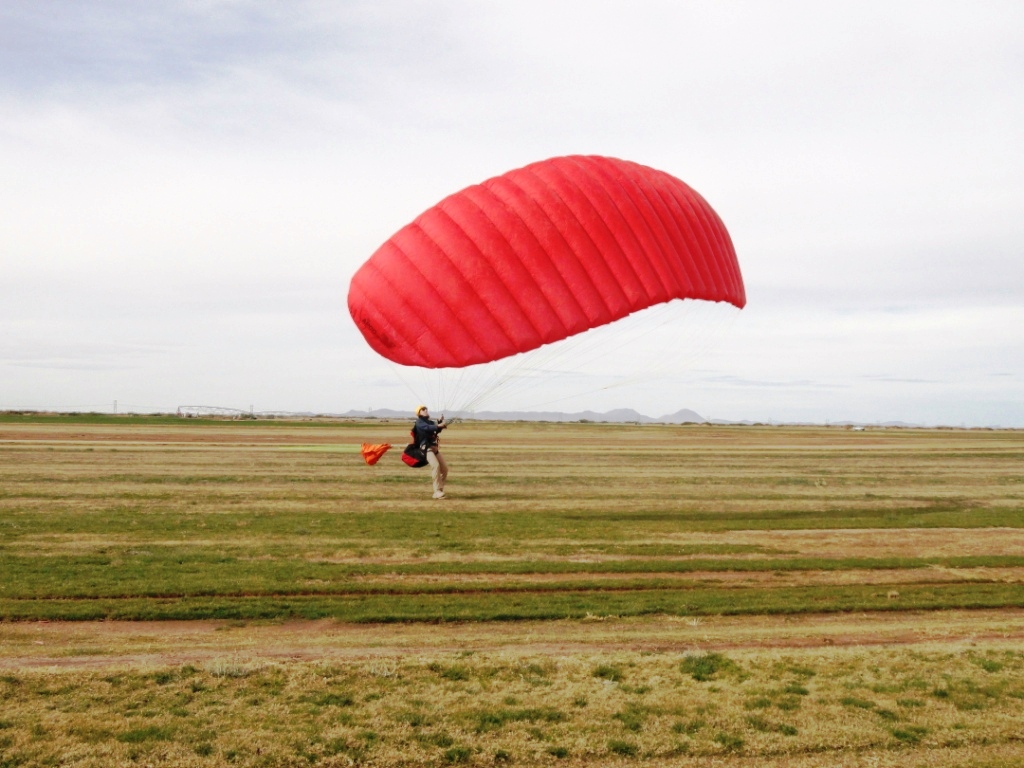 Unfortunately, he held on to the A lines too long and the glider shot too far over his head and begins a frontal collapse. Fortunately, just as if here were in the air, he keeps moving forward. The glider will recover safely from the collapse.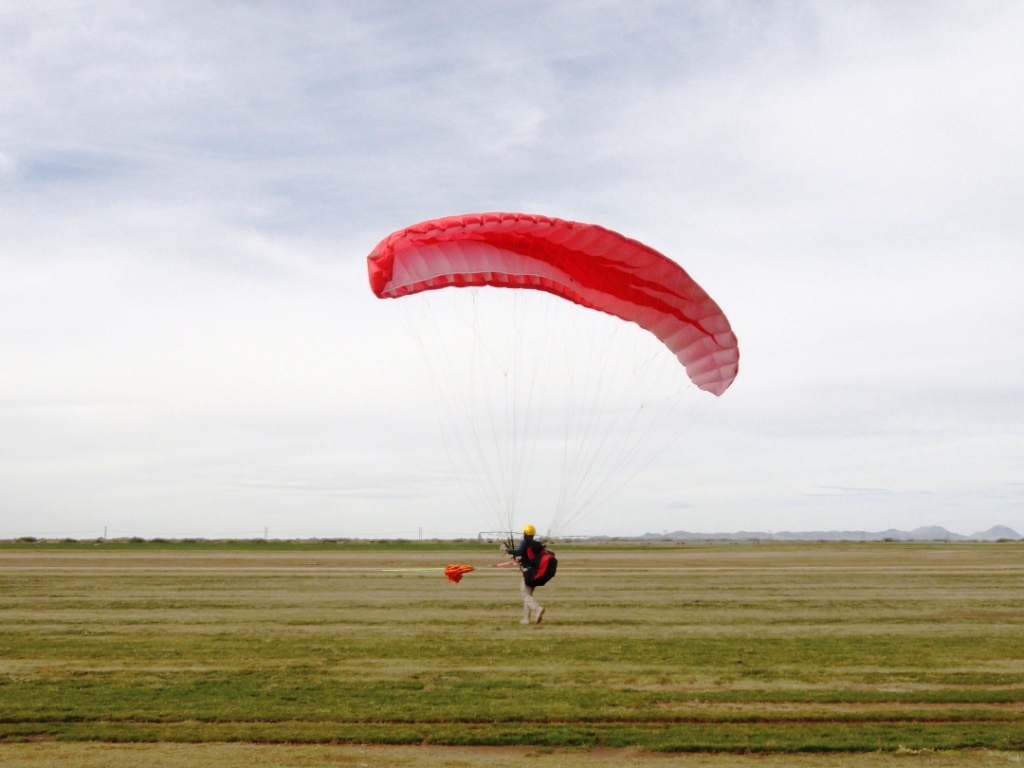 The glider falls behind and dives to the left because the pilot has too much brake on that side – notice the position of his left hand.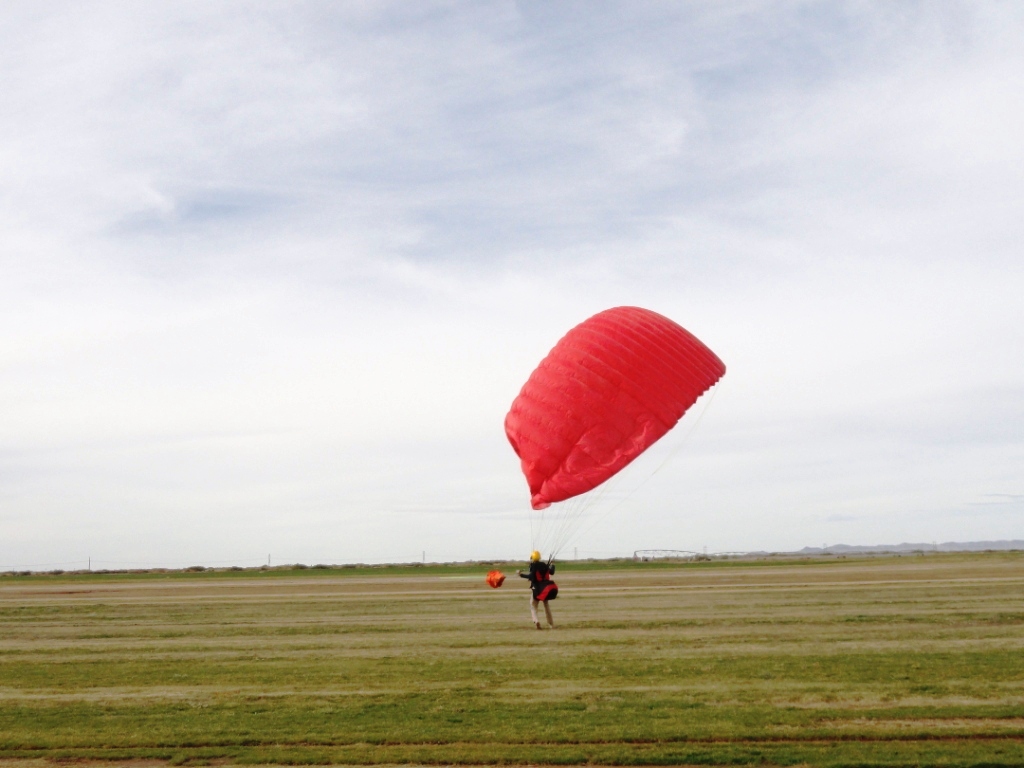 With the help of the instructor, the pilot raises his left hand and brings down his right and the glider begins to stabilize in the proper position over his head.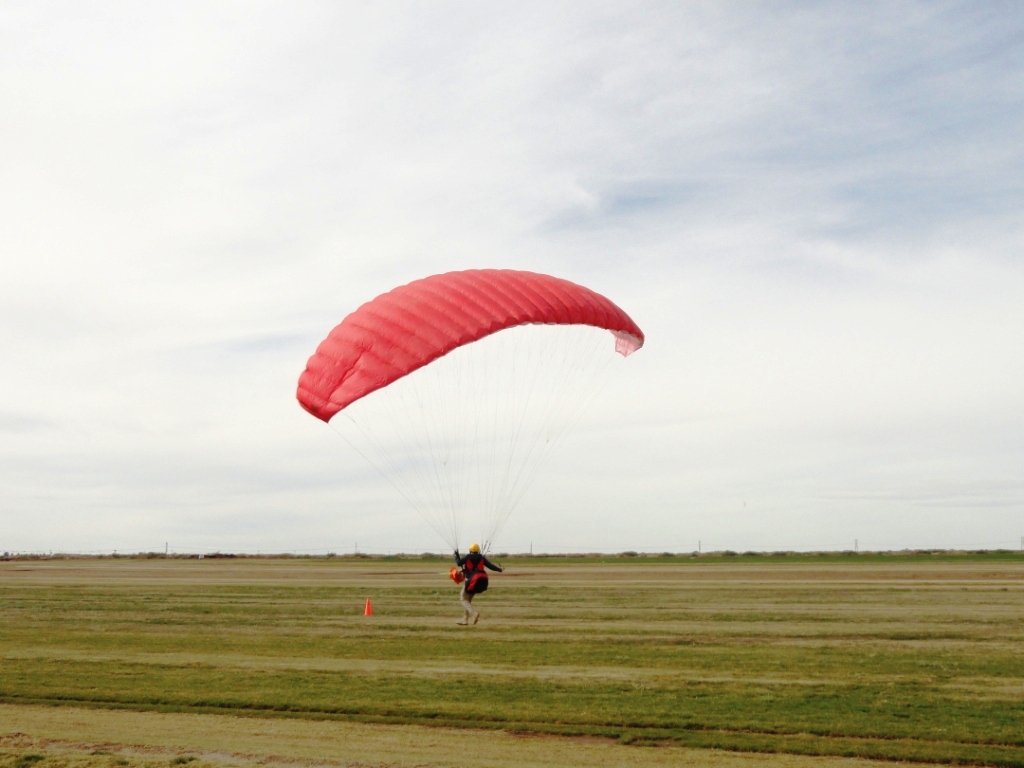 He continues to move forward. We will not pull him up off the ground until the glider is properly overhead and perpendicular to the direction of launch. We always want the pilot to have a few seconds of continued moving forward on the ground with everything ready to go.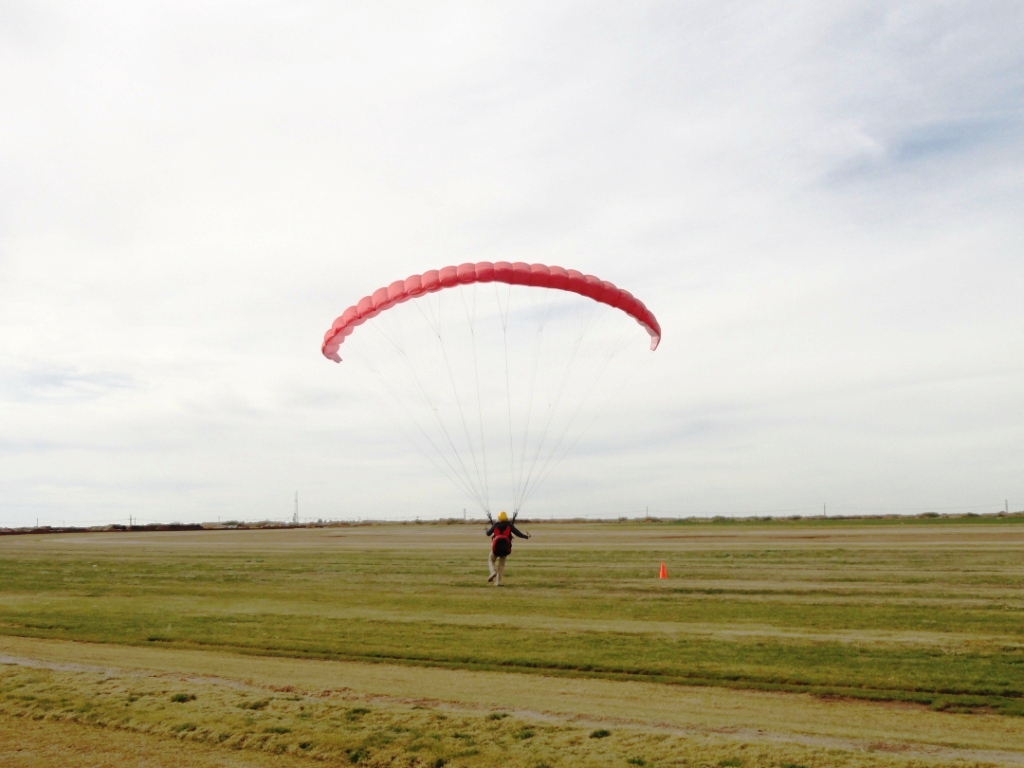 It all looks good – so up he goes. The beauty of towing is that pilots can make all sorts of mistakes while they are safely on the ground and thus learn how to safely launch and fly. It is not so once the pilot leaves the ground. Improper handling of the wing while in the air is much more risky.